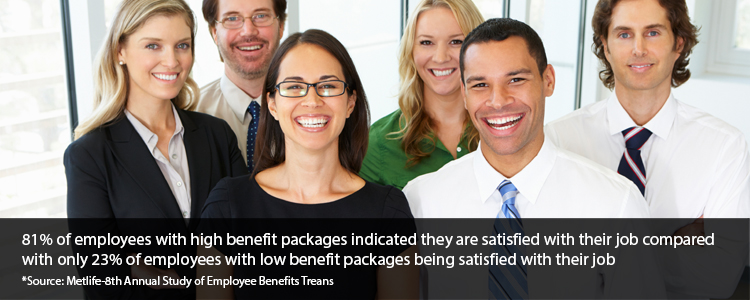 Are you looking for a way to reward your employees? Group cover is the answer.
Group cover offers multiple clients the chance to save on premiums, by having all of their covers in the one policy.
This if often seen in a work environment where an employer will own a policy which covers all members of their company's staff.
As found in study conducted by *Metlife – There was an increase by 31% in job satisfaction and employee loyalty by those who are satisfied with their employee benefits.
So offering an insurance package to employees is a great advantage for both employees and employers alike.
Group cover is a safeguard for your business – while you are ensuring that your employees and their family are looked after in the event of an accident or illness, you are also securing the ongoing running and success of your business.
For individuals, group cover also offers a unique opportunity to be covered at a standard rate despite a member being at high risk. This is due to the group cover being assessed on the company's overall risk, rather than based on each individual's occupation and recreational activities. If that member was to apply for an individual cover they would find the premiums much greater due to their personal risk.
Call today to find out more about our free, no obligation service.
*Metlife – Employee Benefits Trends Study Australia 2014