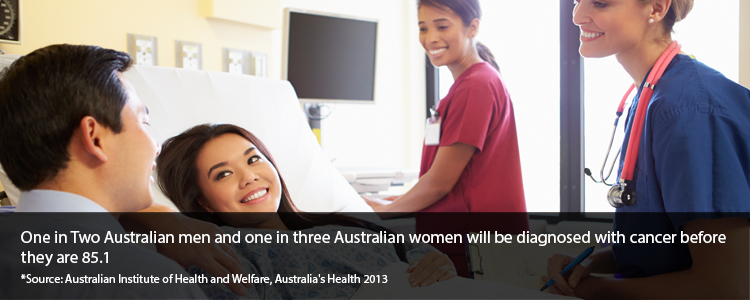 The news of discovering a loved one is suffering from a major illness or injury can have a devastating impact on all, but even worse would be discovering they could not afford vital and ongoing treatment or cures.
Trauma cover is a lump sum payment cover that is specifically designed to help an individual and their family's manage the many and ongoing costs of medical treatments, rehabilitation, home adjustments, outstanding debts and living expenses following major illnesses or injuries.
Some of the major illnesses and injuries that may be covered by Trauma Insurance include:
Cancer, Heart Attack, Stroke, Coronary Bypass Surgery, Major Organ Transplant, Blindness and Alzheimer's Disease
A unique feature of the trauma insurance is that payment may be made while you are still working and waiting for a treatment to start, as payment is made upon diagnosis.
Some covers may also offer an accommodation benefit, covering the cost of a loved one's accommodation who have come to be by your side when you are confined to bed away from your home.
Trauma Insurance and Private Health Insurance
A common question that we often here is – "I thought these costs would be cover by my private health cover?"
The surprising answer is no, while private health insurance can cover some hospital bills, it does not extend to cover all procedures and treatments of serious illnesses and injuries, leaving gaps in payments. Private health insurance also finishes at the hospital and does not extend to cover your rehabilitation, on-going carers, and living expense costs.