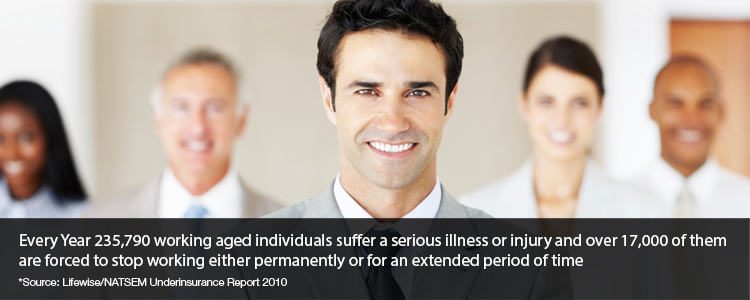 Who are the major players in your business?
A business partner, major shareholder, executive, a salesman who brings substantial profit to the business or an employee/contractor whose skills, knowledge and contributions are an invaluable asset to the company? Now how would your business be impacted if one of the above were to face an accident or sickness which resulted in them suffering a critical illness, major disability or unfortunately passing away?
Key Person Insurance (also known as Keyman Insurance), is a safeguard to protect your business against the losses resulted from one or more key business personnel being unable to return to work.
Some examples of immediate business expenses your Key Person Insurance can cover includes:
Cost to recruit a replacement of the key person
Loss of business production and profit that can occur as a result of the key person no longer being present, and which may occur during the time of training a new replacement.
Additional cost of paying an income to both a disabled employee and the new hire
Payment for business loans to cover losses of partner contributions
Buyback of shares from the key person or the key persons family
Cost of paying off any debts, severance payouts and if necessary, to close the business down without having to declare bankruptcy
As the company is the owner and beneficiary of the Key Person Insurance policy, you can relax knowing that the continuing success of your company is secured.
Talk to one of our experienced Representatives today and find out how you can protect your businesses essential assets